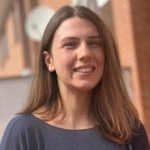 PhD Maria Luisa Astolfi
Director. Today she is researcher at the Department of Chemistry of Sapienza University of Rome and was awarded the National Scientific Qualification to the position of associate professor in Analytical Chemistry.
She is the author of 71 publications in international journals, one patent, and more than 100 conference papers. He is a member of the Editorial Board of international journals as Plos One, Open Chemistry, Methods and Protocols, Analytica, Frontiers in Analytical Science.
The researches of Dr. Astolfi mainly concern the development of new analytical methods in the environmental, analytical and bioanalytical field based on spectroscopic techniques. In particular, she develops innovative approaches for the elemental characterization of environmental and biological complex matrices.
Other research linees are: elementary analysis can allow to establish the geographical origin and the authenticity of artworks and samples in Cultural Heritage field, development and application of analytical methods for environmental monitoring studies at sites of cultural interest.