Where is, host, city, hotels


The Meeting location
The previous photo taken from the satellite shows the hotel (see Al Rifugio below) where the meeting will take place, in a small town called Nemi, placed on an extinguished volcanic complex dominating the south of Rome. Any questions regarding the hotel reservation, the journey, the registration fees, can be asked to our, delegated, Travel and Services agency.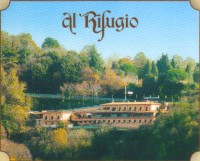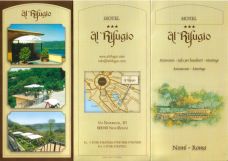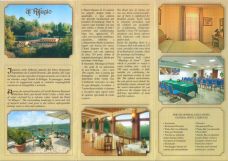 Day, month, year, season
As all the meetings also this one will be organised in an attractive tourist place, in low season, in a pleasant but not luxury hotel. The Meeting will begin in the morning of October 2nd, 2006 and it will end in the afternoon of 4th October 2006.
On Monday October 2nd, 2006 there will be many initiatives as the visit of the museum of Nemi and the visit of the "Romitorio di San Michele", but we suggest to read the tourist's section.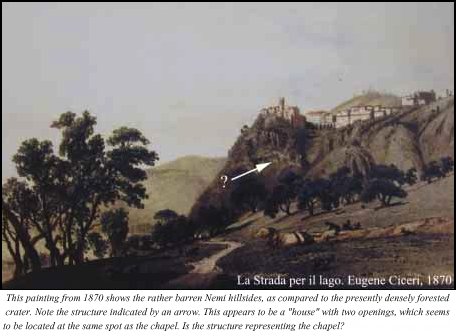 The city of Rome and its outskirts are famous, in this season, for "the beautiful days of the Roman October" with sunny days, mild temperature, as often cited in many films. Forecasted temperature will be about 20 degrees centigrade, if it won't rain.

Location
The meeting will take place near to the city of Nemi, a small town beside one of the two lakes of the Roman hills. We begin with a general image from Google Sat.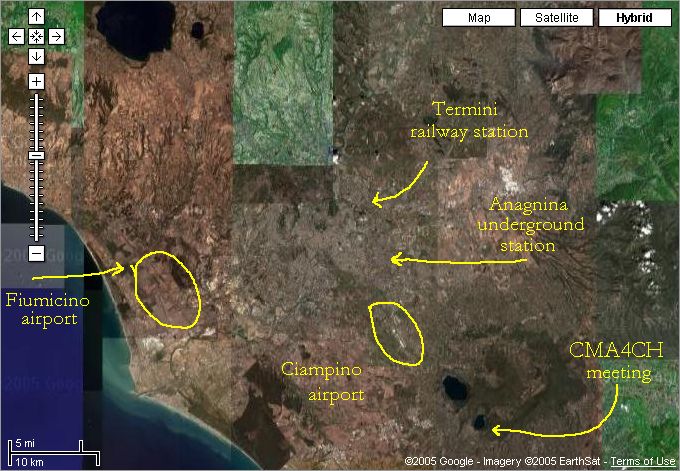 Always using Google Sat, you can approach a little more in order to obtain a better vision of the two lakes. Note the terminal coach-stop, at the Anagnina station of the A underground line of Rome.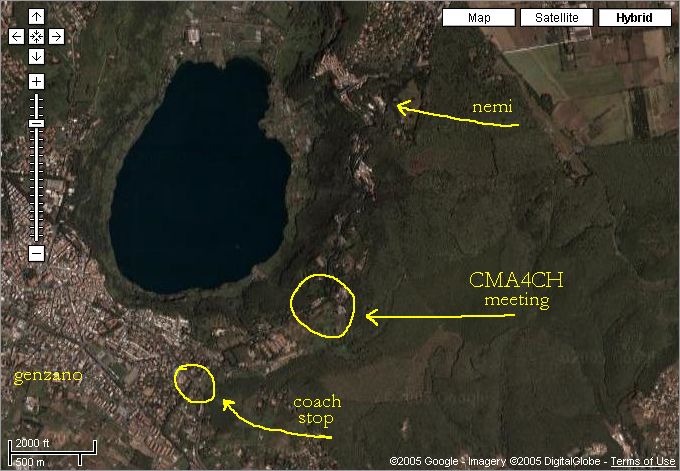 Rome University, La Sapienza
M.P.N. Sciences Faculty
Rome, Italy, Europe
CMA4CH, Chemometrics and Multivariate Analysis
applied to Cultural Heritage and Environment
in the even years of III millennium, 2006
Laurea Degree Course of Sciences Applied to Cultural Heritage for Diagnostic and for Conservation





Back Page
Home Page
© Copyright
We Did It
Liability