Where, when, location, ....


The Meeting location
Before each CMA4CH Meeting we select the location for the next one; so at the Nemi Conference we communicated that the 2008 Edition should be held in an island of the Mediterranean area, exactly in Ventotene. This is a very nice small island where under the bad war, in 1941, some prisoners of the jail, located in S. Stefano island, just in front Ventotene, wrote the "Manifesto di Ventotene" postulating the European Union. Thanks to Altiero Spinelli, Ernesto Rossi, Eugenio Colorni, Luigi Einaudi, Ursula Hirschmann, Ferruccio Parri, Sandro Pertini et al. .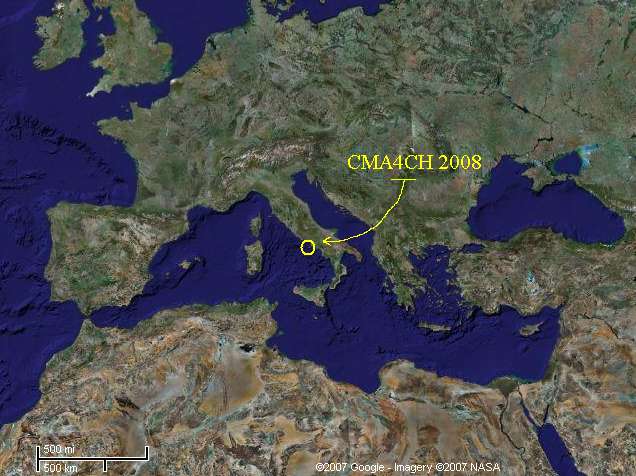 If you have a GPS in your ship-car-flyer-cycle please set for: lon.E= 13°25'38'' and lat.N= 40°47'44''
Ventotene's environment is really interesting, the sea around constitutes an "integral reserve" and cars can only run for one hour after the ships arrivals, the electric power for the island is mainly obtained by photovoltaic solar cells and there is a project for a wind farm, almost any house use energy saving lamps and so on.

Day, month, year, season
The meeting will be organised in an attractive tourist place, in low season, in a pleasant but not luxury hotel. The Meeting will begin on the evening of June 1st, 2008 and will end on the evening of June 4th 2008.
For example on Sunday June 1st, 2008 there will be many initiatives such as the Welcome Party, the Opening Lecture, and finally the Registration. But we suggest to read the Photo gallery section too.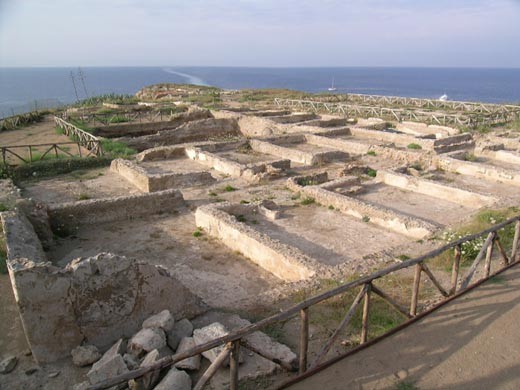 The island of Ventotene was discovered before the Roman Age. Moreover, roman's King and Emperors visited this picturesque place. In June we can enjoy the good weather. The forecasted temperature will be about 25 centigrade degrees, suitable for swimming; no rain and a low wind (Ventotene = wind island) are also foreeseen. The picture shows the imperial "Villa Giulia" at the Punta Eolo Villa, where, on decision of Ottaviano Augusto, many women of the Imperial family were exiled, such as: Giulia, Agrippina, Livilla, Ottavia, Flavia and Domitilla.
Rome University, La Sapienza
Mathematical, Physical, Natural Science Faculty
Rome, Italy, Europe
CMA4CH, Multivariate Analysis and Chemometry
for Cultural Heritage and Environment
in the even years of III millennium, 2008
Laurea Degree Course of
Sciences Applied to Cultural Heritage for Diagnostic and for Conservation





Back Page
Home Page
© Copyright
We Did It
Liability