Meeting location

Italy
The meeting will take place in one of the biggest country of the Mediterraneum, Italy. Easily reachable because of its different airports and several harbours. In this sat photo you can see a part of the center of Italy, the two main airports and the meeting location. Or if you like this photo is the hall of Mediterraneum.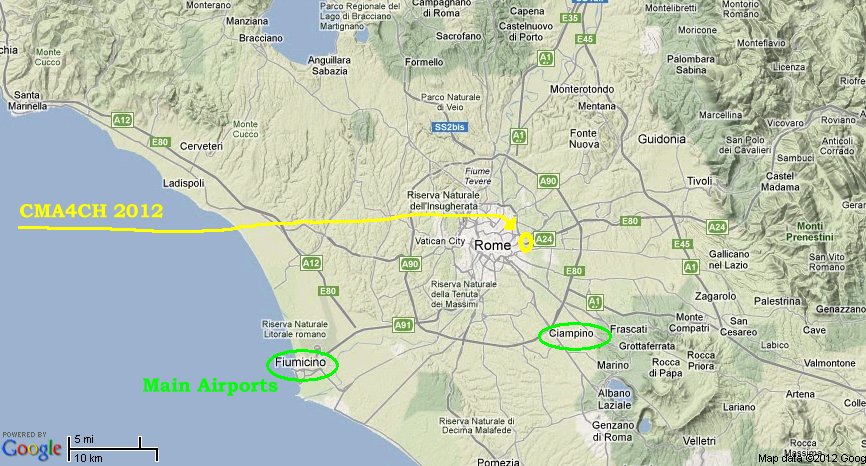 Other information about Italy and Rome city, their history, natural place, integral reserve, maps, fishes, vegetables, restaurants, beaches, sea, museums, foods and so on are available on the provided Tourist web page, where you can also find Rome's maps, posters, depliants and "photo gallery".

Meeting location, at CNR
The Meeting will be held inside the National Research Council, the main italian "non university" research institution. The building is in front of la Sapienza University and near the centre of Rome (not 20Km away) and we hope you will agree with our selection.
We suggest to spent some other days in Mirabilia Urbis Romae. It is a very popular tourist destination since 800 b.C.! This small city is cut by the famuos Tiber and exted of some hills.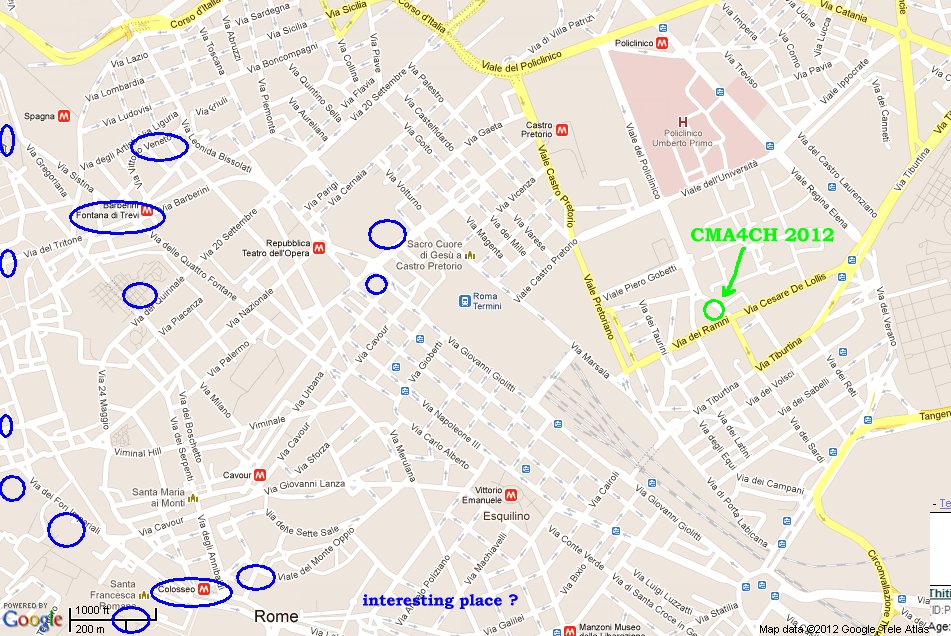 The room dedicated to Prof. Paolo Bisogno is at the hall of the meeting.
>>>You must leave your valid document at the main entrance of CNR, pl. Aldo Moro 7, ask for the room P.Bisogno and follow the instruction of the security<<<
Rome University, La Sapienza
Mathematical, Physical, Natural Science Faculty
Rome, Italy, Europe
CMA4CH, Application of Multivariate Analysis and Chemometrics to Environment and Cultural Heritage
in the even years of III millennium
Laurea Degree Course of
Sciences Applied to Cultural Heritage for Diagnostic and for Conservation





Back Page
Home Page
© Copyright
We Did It
Liability